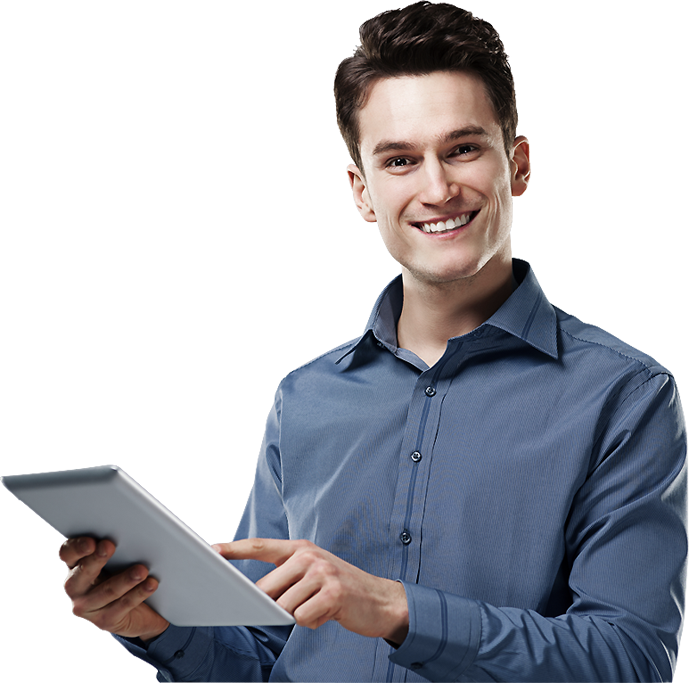 Medical & Life Sciences Staffing
101Corporates Medical & Life Science has been with The 101Corporates Group since 1982, specializing in placing contract, temp-to-hire, and direct-hire scientific and healthcare professionals in clinical and non-clinical roles. Our niche expertise and specialized recruiters allow us to understand the industry and our customers'unique needs, ensuring they land the talent they seek – and to understand our job seekers' skills and career goals, ensuring they love what they do. So, whether you're looking to hire or looking for work, you've come to the right place.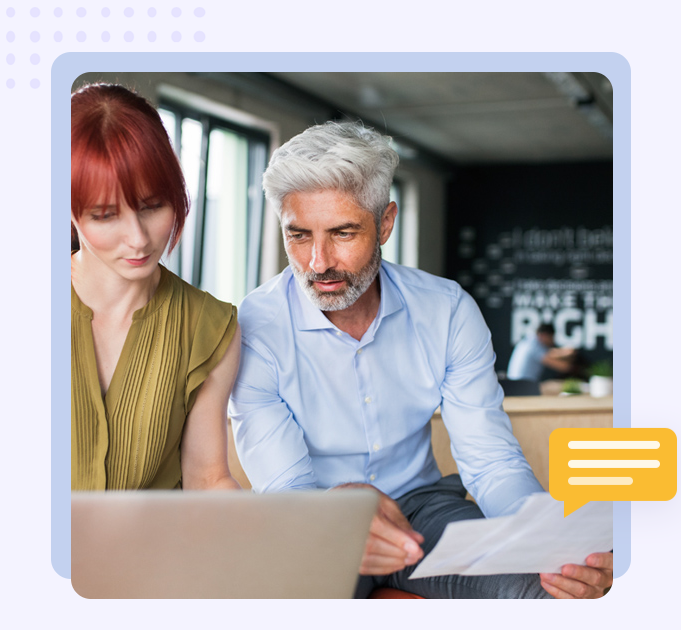 Medical & Life Science Staffing Solutions for Employers
Our consultative, human-centric approach means we partner with you to understand your unique workforce needs. It's this approach, paired with our nationwide network of talent, that allows us to place qualified professionals faster in the ultra-competitive medical and science market. And we don't just find people for open positions: We provide full-cycle support – from navigating compliance standards and market demands, to creating sustainable workforce solutions focused on the health of your business and the well-being of people everywhere.
In our partnership, the more you help us learn the ins and outs of your organization – especially the pain points – the better. This way, we can find medical and life science talent that suits your needs, onboard them quicker, provide them with the resources they need to succeed, and recognize opportunities to improve operational efficiencies.
By working with us, you get an array of benefits, all designed to help you secure the absolute best talent.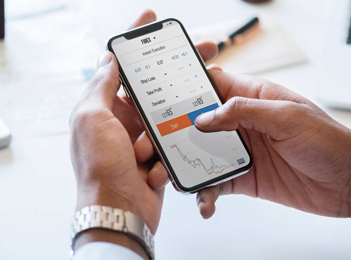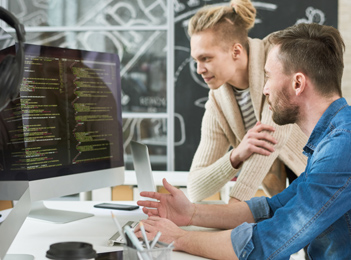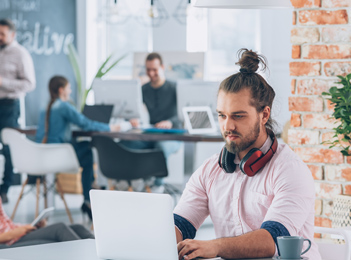 Custom Workforce Solutions
Regardless of the current or potential scale of your staffing needs, we will build a custom solution with flexible and agile processes that support your business and ensure your goals are met.
Staffing Solutions that Scale
Our high-touch programs range from onsite services to master vendor programs and beyond. We work with our customers to craft the solution that fits today's needs and achieves tomorrow's goals.
Award-Winning Safety Team
Our risk and safety teams partner with our customers to lower incident rates and provide safe working environments for our candidates using award-winning innovation and technology.
Advanced Technology
To better recruit and hire, we use artificial intelligence to mine our mountain of data on talent, hourly wages, salary figures, and more. We also implement remote hiring practices to decrease time to hire.
Proactive Recruiting
Our response to your request – no matter the size – will not be a scramble to find talent. We continually recruit experienced talent and connect you with proven, already vetted professionals.
Upskilling/Reskilling
More and more job candidates need training to fulfill the demand for technical skill sets. Our Aspire Academy offers them FREE learning opportunities to upskill, reskill, and cross-skill for their future roles.
101Corporates Analytics
We provide our customers consultation, support, thoughtful analysis, and recommendations backed by real-world trends and real-time data.
Rapid Turnaround
Our proactive recruiting and centralized talent hub allows us to quickly connect hundreds of candidates with you. 101Corporates's reach creates prompt delivery of services whenever and wherever it's demanded.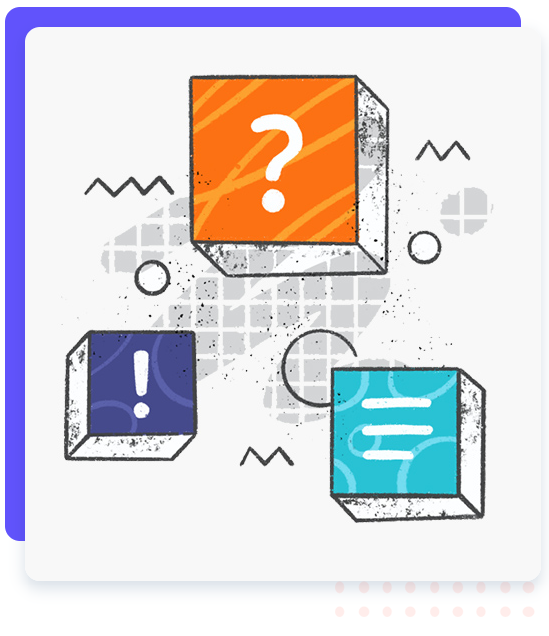 Some of the Medical and Life Science Jobs We Fill:
1 Pharmacy and Pharmacy Benefit Management
Authorization Reps
Collector
Customer Service Reps
Director/Manager of Pharmacy
Insurance Verification Representative
National Account Rep
Pharmacy Bill Auditor
Clinical Nurse Specialist
Clinical Pharmacist Liaison
Clinical Product Design Nurse
Pharmacist
Pharmacy Collector
Pharmacy Technician
RN/LPN Nurse Auditor
2 Health Systems
Billing Supervisor/Manager
Bill Reviewer
Case Manager
Claims Adjuster
Coder
Collector/Reimbursement Specialist
Credentialing Reviewer/Specialist
EMR Coordinator
Healthcare Administrator/Director
Insurance Specialist
Insurance Verification Specialist
Medical Biller/Collector
Medical Records Clerk
Medical Records Specialist
Basic X-Ray Technician (BMO)
Cardiovascular Technologist
Clinical Nurse Specialist
EMR Nurse
Licensed Practical Nurse
Medical Assistant (Certified/Registered)
Medical Assistant (MA)
Medical Technologist
Nurse Practitioner
Nurse Practitioner (ARNP)
Paramedics/EMT
Pharmacist
Phlebotomist
Physical Therapist (PT)
Physical Therapy Assistant (PTA)
Physician Assistant
Physician Assistant (PA)
Radiological Technologist (MRI, CT Tech)
Registered Dietitian
Registered Nurse
Registered Nurse (Case Manager)
Registered Nurse (RN)
Respiratory Therapist
Sleep Technologist
Sonographer/Ultrasound Technologist
Surgical/Scrub Technician
X-Ray Technician
3 Health Plans
Behavioral Case Manager
Behavioral Coordinator
Business Analyst
Case Manager I, II, III
Claims Analyst
Claims Examiner
Claims Liaison
Claims Manager
Claims Researcher
Client Services Specialist
Clinical Appeals Coordinator
Clinical Compliance Coordinator
Clinical Supervisor
Coder
Coding Analyst
Community Outreach Coordinator
Contract Implementation Specialist
Contract Negotiator
Credentialing Specialist
Complex Case Manager Nurse
Concurrent Review Nurse
HEDIS Nurse
Licensed Practical Nurse
Licensed Vocational Nurse
Manager of Case Management
Manager of Clinical Operations
Medical Social Worker
Pharmacist
Pharmacy Technician
Physical Therapist
Prior Authorization Nurse
Quality Improvement/Management Nurse
Registered Nurse
Triage Nurse
Utilization Management Nurse
4 Laboratories
Clinical Research Coordinator
Cytotechnologist
Histotechnologist
Laboratory Assistant
Laboratory Supervisor/Manager
Medical Technologist
Medical Technician
Phlebotomist
Specimen Processor
5 Providers
Billing Supervisor/Manager
Bill Reviewer
Case Manager
Billing Supervisor/Manager
Claims Adjuster
Coder
Collector/Reimbursement Specialist
Credentialing Reviewer/Specialist
EMR Coordinator
Healthcare Administrator/Director
Insurance Specialist
Insurance Verification Specialist
Medical Biller/Collector
Medical Front Office Assistant
Medical Records Clerk
Medical Records Specialist
Medical Secretary/Unit Secretary
Medical Transcriptionist
Patient Care Coordinator
Payment Poster
Referral Specialist
Sales (Medical)
Social Worker
Surgery Scheduler
Basic X-Ray Technician
Cardiovascular Technologist
Clinical Nurse Specialist
EMR Nurse
Licensed Practical Nurse
Licensed Practical Nurse (LPN)
Medical Assistant (Certified/Registered)
Medical Assistant (MA)
Medical Technologist
Nurse Practitioner
Nurse Practitioner (ARNP)
Pharmacist
Phlebotomist
Physical Therapist
Physical Therapy Assistant (PTA)
Physician Assistant
Radiological Technologist (MRI, CT Tech)
Registered Nurse
Registered Nurse (Case Manager)
Registered Nurse
Respiratory Therapist
Sleep Technologist
Sonographer/Ultrasound Technologist
X-Ray Technician
6 Revenue Cycle Management
Accountant
A/R Insurance Rep
Billing Clerk
Case Manager
Client Service Representative
Coder
Coding Analyst
Collection Rep
Patient Access Rep
Patient Account Rep
Patient Financial Counselor
Refunds and Credit Rep
Remote Coding Specialist
Revenue Cycle Manager/Director
RN/LPN Nurse Auditor
7 Third-Party Administrators
Billing Supervisor/Manager
Case Manager
Claims Examiner/Auditor
Coder
Coding Analyst
Collection Rep
EMR Rep
HEDIS Clerk
Medical Records Clerk
Patient Access Rep
Patient Account Rep
Patient Financial Counselor
Project Manager/Director
Quality Assurance Rep
Refunds and Credit Rep
Remote Coding Specialist
Complex Case Management Nurse
Concurrent Review Nurse
EMR Nurse
HEDIS Nurse
LPN/LVN Case Manager
Medical Social Worker
Prior Authorization Nurse
Quality Improvement/Management Nurse
RN Auditor
Utilization Review Nurse
8 Biotech and Pharmaceutical
Biometrics
Clinical Trial Management
Development
Engineering
Formulation
Medical Affairs
Medical Writing
Operations
Pharmacovigilance
Quality Assurance
R&D Systems
Regulatory
Research